Sort by:

Latest

Hottest

Popular

Random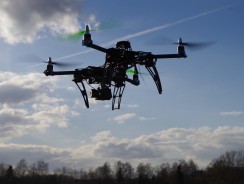 These days, the first person view (FPV) system is common among drones. For years, flying RC devices meant staring into the sky and watching from the ground. The industry has ...
READ MORE +
It happens to every flier. They grow to love being in the air and start wondering what's next. We're not just talking about buying a new drone, but seeing what can be done with ...
READ MORE +
The drone industry is strong, moving rapidly, creatively and dynamically. Many successful drone companies start small and quickly become sought after entities by all types of ...
READ MORE +